Other Sentencing
联合国非拘禁措施最低限度标准规则 (东京规则) The Tokyo Rules (1990) represent an important step in increasing the effectiveness of society's response to crime. Non-custodial sanctions and measures play a significant part in criminal justice in many different cultures and legal systems. Most penal sanctions imposed on convicted offenders are in fact non-custodial. One goal of the Tokyo Rules, therefore, is to emphasize the importance of non-custodial sanctions and measures themselves as a means of dealing with offenders.
联合国关于女性囚犯待遇和女性罪犯非拘禁措施的规则(曼谷规则) Adopted by the United Nations General Assembly in 2010, this is a set of rules focused on the needs of women offenders and prisoners. It is the first set of rules geared towards the treatment of women prisoners. They also "鼓励会员国制定立法,确立替代监禁措施,并优先考虑为这种制度提供经费,以及发展实施这一制度所需的机制."
American Bar Association Rule of Law Initiative. Handbook of International Standards on Sentencing Procedure. (English language) This serves as a reference for members of the legal community interested in ensuring their country's compliance with international norms and best practices for pretrial detention.
死刑
《公民权利和政治权利国际公约》 The International Covenant on Civil and Political Rights (ICCPR) is the most important legal instrument covering the death penalty. 中国于1998年10月5日签署了《公民权利和政治权利国际公约》(简称《公民及政治权利公约》),但是至今尚未批准。  ICCPR, Article 6 relates to use of the death penalty, on the right to life: "1. 人人有固有的生命权。这个权利应受法律保护。不得任意剥夺任何人的生命。"
旨在废除死刑的《公民权利和政治权利国际公约》第二项任择议定书 Second Optional Protocol to the ICCPR. In 1989, the UN General Assembly adopted the Second Optional Protocol to the ICCPR in which Member States that became parties to the Protocol agreed not to execute anyone within their jurisdictions.
保护面临死刑者权利的保障措施 1984年,联合国经济及社会理事会通过了确保保护面临死刑者人权的措施。Safeguards guaranteeing protection of the rights of those facing the death penalty. These were adopted in 1984 by the UN Economic and Social Council. Chinese translation by Taiwan Alliance to End the Death Penalty.
联合国大会决议。 在2007年、2008年和2010年的一系列三项决议中,大会促请各国尊重国际标准,保护面临死刑者的人权,逐步限制死刑的使用,减少可构成死刑的罪名。 (Documents in English) The General Assembly urged States to respect international standards that protect the rights of those facing the death penalty, to progressively restrict its use and reduce the number of offences which are punishable by death.
​​​​​Special Rapporteur on extrajudicial, summary or arbitrary executions (In English) This page gives an overview of the work of the special Rapporteur on extrajudicial, summary or arbitrary executions.
死刑 This OHCHR page gives a brief overview of the international framework.
手册
死刑辩护最佳做法手册 全球死刑问题数据库 (DEATH PENALTY WORLDWIDE) 编著。
死刑案件量刑指南 死刑项目有限公司出版。
Handbook of Forensic Psychiatric Practice in Capital Cases (In English)
评论
​2017年全球死刑报告 撒哈拉以南的非洲成为"希望之灯"  全球死刑执行与判决数量在过去一年有所下降,中国仍将死刑相关数据列为国家机密。撒哈拉以南非洲在全球废除死刑的运动中取得重大进展,整个地区的死刑判决数量锐减,国际特赦组织在今日发布的2017年全球死刑报告中指出。看一下图连接: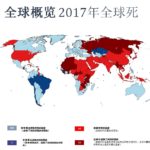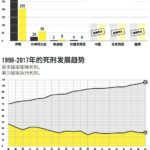 死刑和保护死刑犯权利的保障措施的执行情况。 秘书长关于死刑问题的五年一度报告的年度补编。2015年。
向联合国禁止酷刑委员会提交的平行报告。 菲律宾酷刑现状。 供委员会在第42次会议上审议菲律宾政府报告时参考(2009年4月27日至5月15日) 由具有ECOSOC一般咨商地位的非政府组织亚洲法律咨询中心(Asian Legal Resource Centre)提交。